Garry McDonald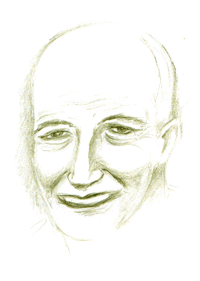 Multi award winning actor Garry McDonald is one of Australia's best known and most admired actors. His hilarious and clever portrayal of the nervous television interviewer Norman Gunston left his audience rolling on the lounge room floor (and his famous interviewees heading for the nearest cover). Later he became a familiar face on television as the much put upon son in the long running ABC comedy series Mother and Son.
Garry suffered his first anxiety attack at the age of 22, an experience he says was the result of the effects of marijuanna. He stopped taking the drug but continued to suffer from anxiety problems. The anxiety grew worse rather than better with time. In 1993, after deciding that Norman Gunstan should make a comeback, he became very seriously depressed [1].
He couldn't get out of bed, couldn't put two thoughts together, I had no energy and my self-esteem was absolutely shot [2]. Ashamed and unable to concentrate Gary was very frightened by thoughts of suicide [3]. He was given antidepressants for 15 months. He also underwent cognitive behaviour therapy for his anxiety disorder. According to Garry, this was very effective and taught me how to recognise and challenge my negative thoughts [3], a skill which he found truly liberating [2]. Exercise (taking a half hour walk every morning) was also helpful [2].
Garry now describes himself as having got his life back.